Talleres
workshop

Los talleres tienen como base de trabajo, intelectual y práctico, el grafiti, el arte urbano, el activismo, contrapublicidad o la gentrificación tomados como herramientas de cambio junto a la idea de espacio público y sus diferentes usos. Por medio de una visualización de trabajos de diferentes artistas tanto a nivel local como internacional. Para ahondar sobre los temas expuestos, los talleres discurren en dos partes, una primera teórica, centrada en la presentación y explicación de diferentes acciones realizadas en la calle, relacionadas con el grafiti, el arte urbano y una segunda parte dedicada a la preparación y realización de una intervención colectiva por parte de los asistentes al taller.
The workshops are based on intellectual and practical work, graffiti, urban art, activism or gentrification taken as tools of change along with the idea of ​​public space and its different uses. Through a visualization of works by different artists both locally and internationally. To delve into the topics presented, the workshops run in two parts, a first theoretical, focused on the presentation and explanation of different actions carried out on the street, related to graffiti, urban art, and a second part dedicated to the preparation and realization of a collective intervention by those attending the workshop.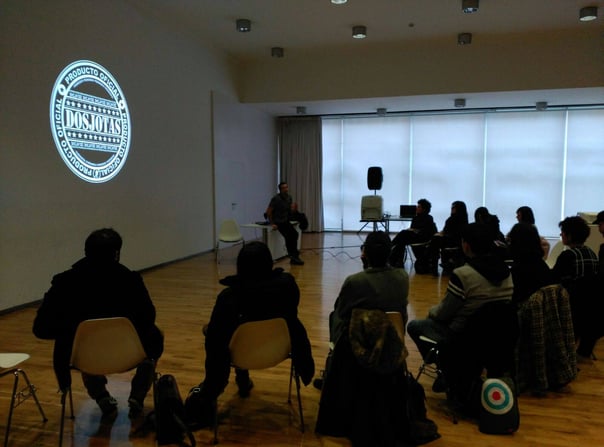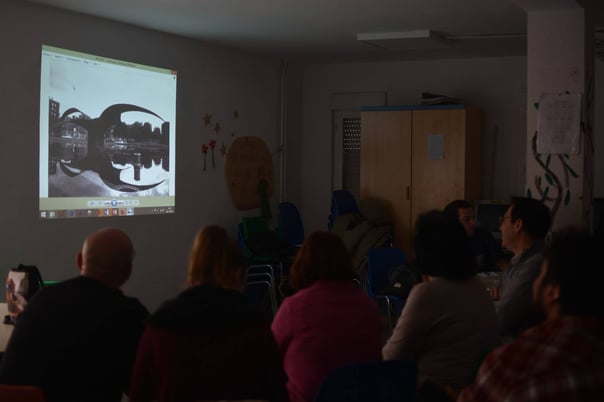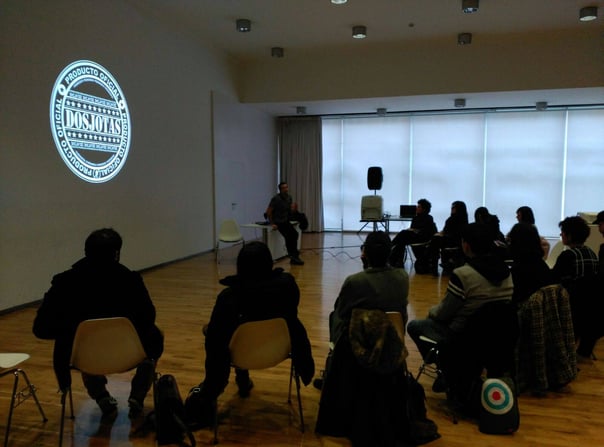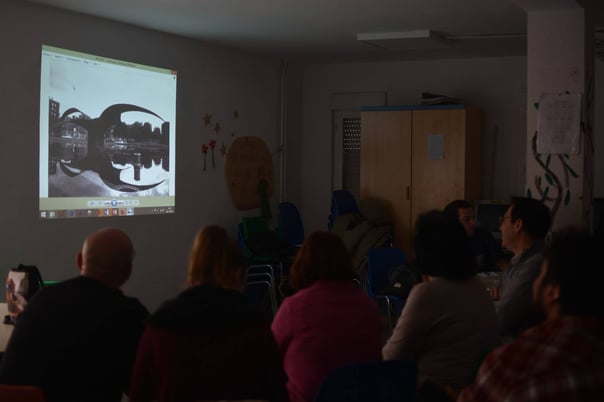 Centro Huarte. Una aproximación al espacio público.
Taller Postales para un barrio, Villaverde.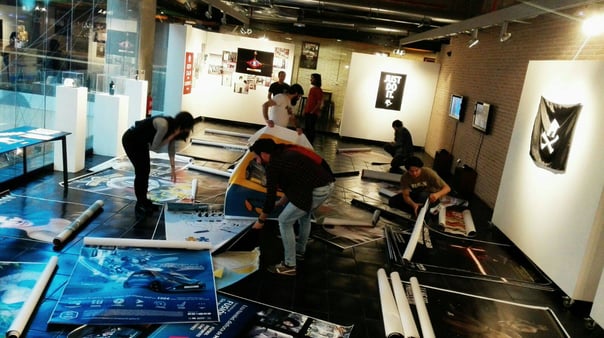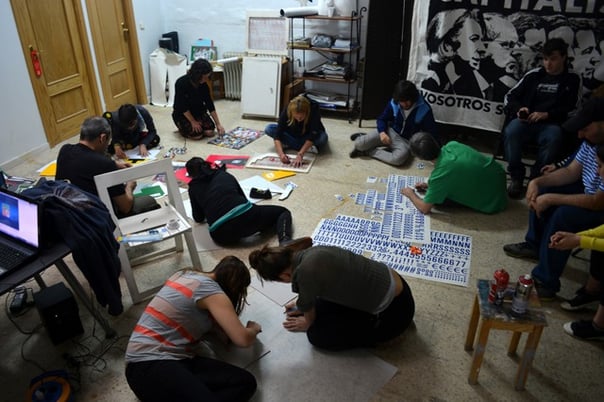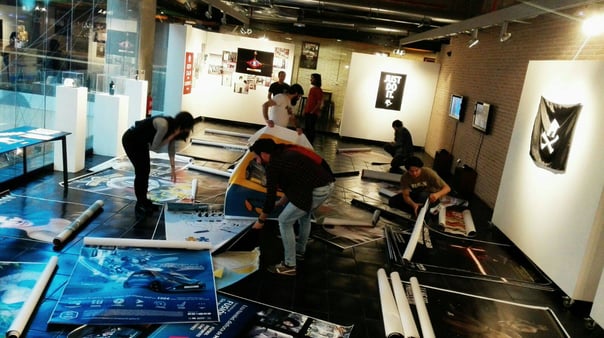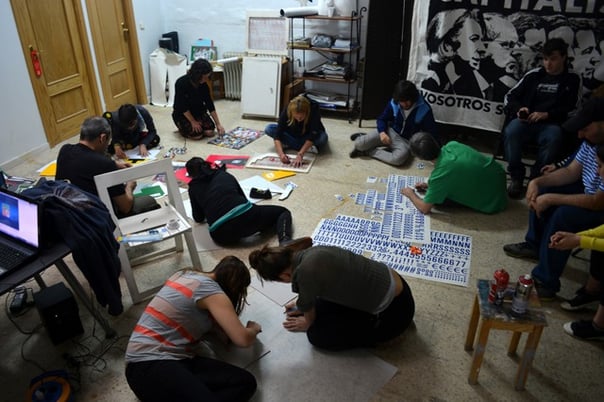 Taller de Contrapublicidad, Espacio Trapecio.
Taller Arte y Activismo, Espacio el Trastero.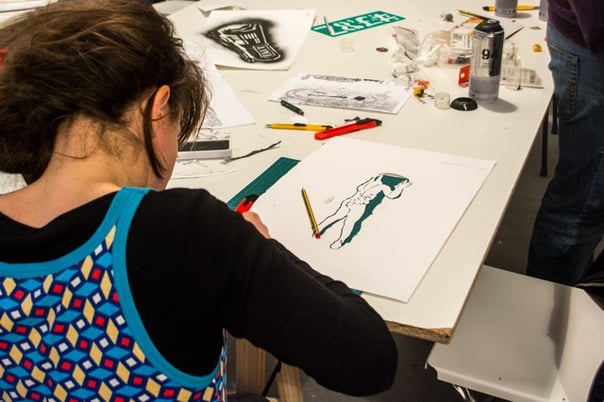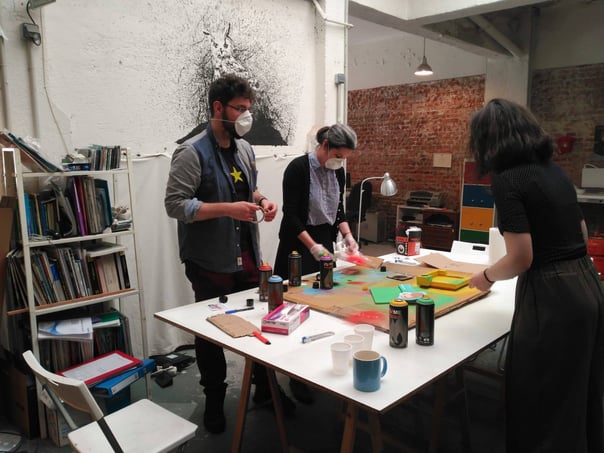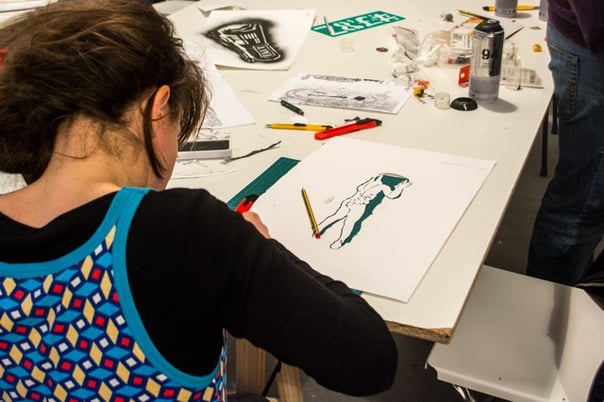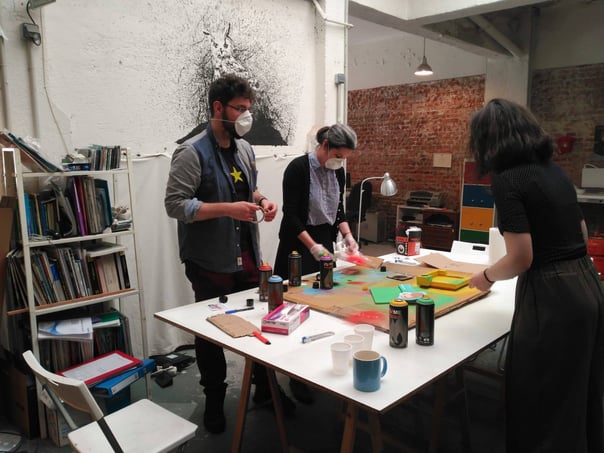 Taller de stencil, Espacio Oculto.
Taller La calle NO es TAN nuestra. Arte y urbanismo feminista. Espacio Oculto.