Ciudad de vacaciones.
holiday city.
Asturias. 2018.
En 1954 se levantó a orillas del Cantábrico, una ciudad turística modélica, Perlora. Fue un paraíso obrero, una ciudad vacacional con unas 20 hectáreas a pocos kilómetros de Gijón, Oviedo y Avilés. Fue construida por el sindicato vertical franquista para que los "productores" de las principales empresas públicas (Hunosa, Ensidesa, Endesa...) disfrutasen en ella a precios muy asequibles. Cerca de 300 chalets, instalaciones deportivas, restaurantes, parques infantiles y playas.
A partir de los 90 comenzó su declive. Sostener esa ciudad vacacional era muy caro para el Principado de Asturias. El Estado se quedó sin dinero y decidió cerrar y privatizar el complejo en 2006, hoy los chalets de Perlora permanecen vacíos, silenciosos y en ruinas.
In 1954 was built on the Cantabrian, a model tourist city, Perlora. It was a working-class paradise, a holiday town with 20 hectares a few kilometers from Gijón, Oviedo and Avilés. It was built by the Francoist vertical union so that the "producers" of the main public companies (Hunosa, Ensidesa, Endesa ...) enjoyed it at very affordable prices. Close to 300 chalets, sports facilities, restaurants, playgrounds and beaches.
From the 90's its decline began. the holiday city was very expensive for the Principality of Asturias. The State ran out of money and decided to close and privatize the complex in 2006, today the Perlora villas remain empty, silent and in ruins.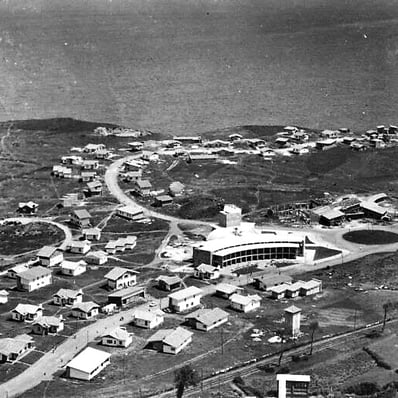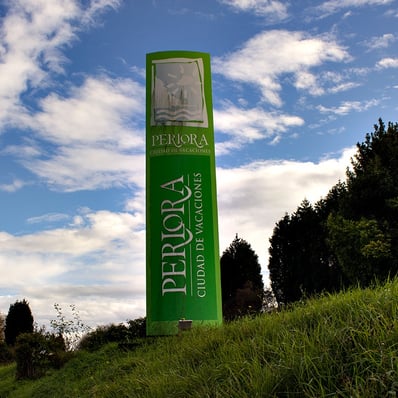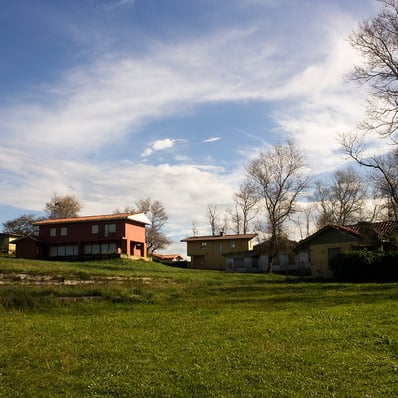 Intervención en los chalets abandonados de Perlora, Ciudad vacacional en Asturias, España.
Intervention in the abandoned chalets of Perlora, Holiday town in Asturias, Spain.