Clausurado.
Closed.
Bolivia. 2011.

Intervención realizada en Cochabamba y La Paz (Bolivia) en defensa del TIPNIS y en rechazo a la construcción de una carretera impulsada por el gobierno que destruirá parte del pulmón de la amazonía, con el fin de capitalizar el territorio indígena y explotar sus recursos naturales. La acción consistió en la manipulación del cartel de "Impuestos Nacionales".
Los carteles fueron colocados estratégicamente en diferentes Ministerios e instituciones relacionadas con la creación de la carretera que atravesará el parque natural.

Action in Cochabamba and La Paz (Bolivia) in defense of TIPNIS and rejection of a road construction promoted by the government that will destroy part of the lung in the Amazon, to capitalize on the Indigenous territory and exploit its natural resources. The action consisted the manipulation of the sign "National Tax".
The posters were placed strategically in different ministries and institutions involved in the creation of the road.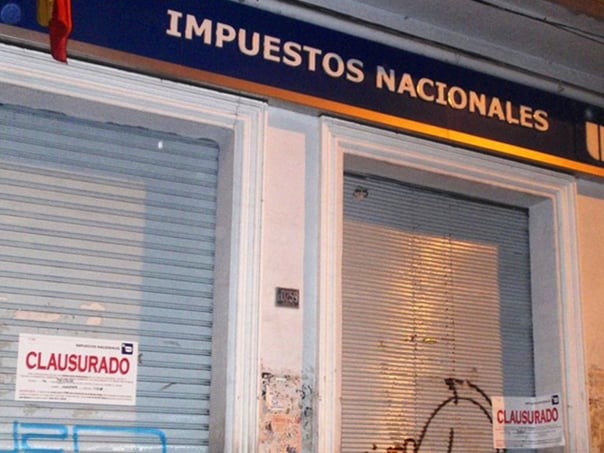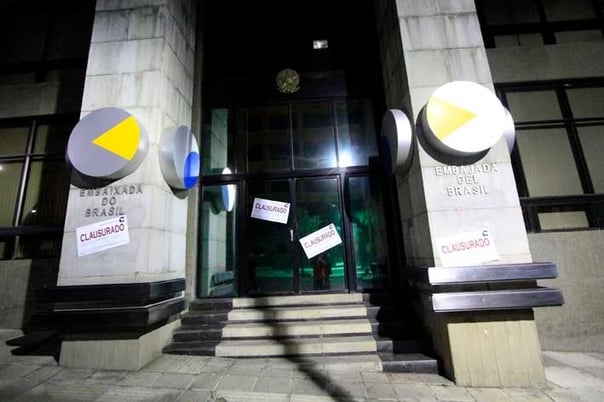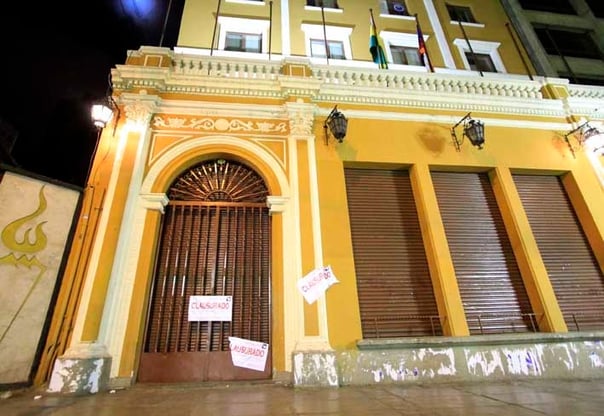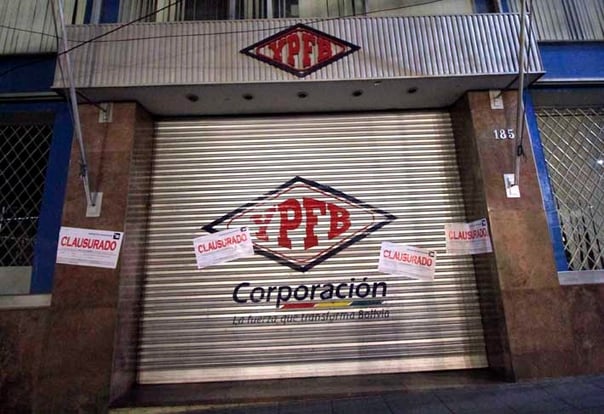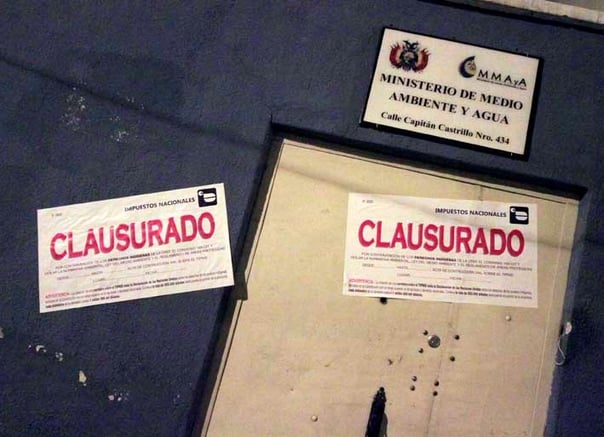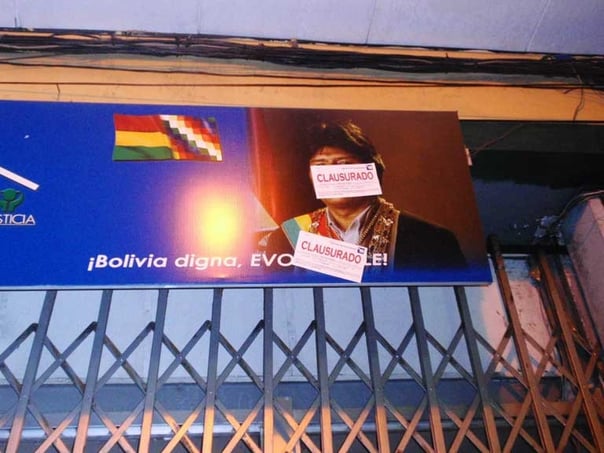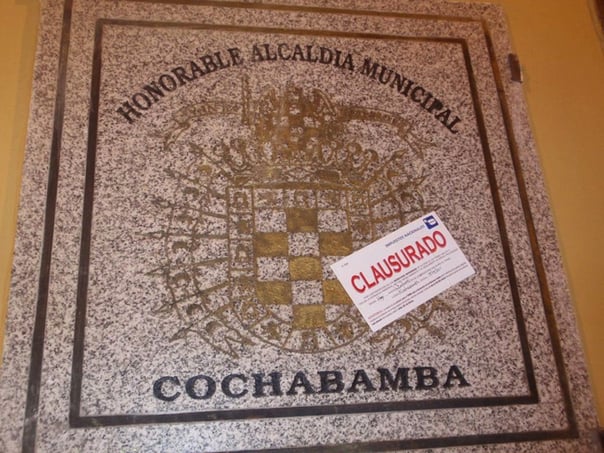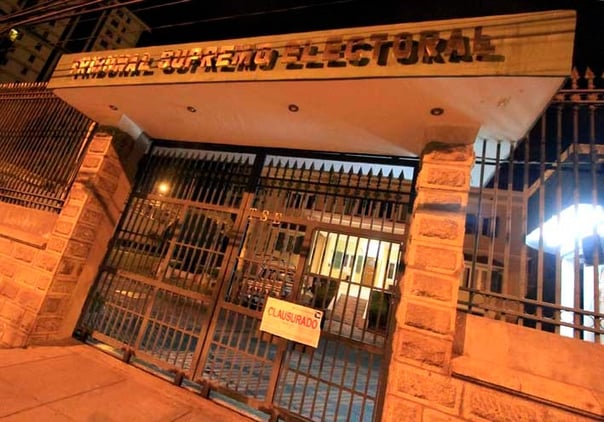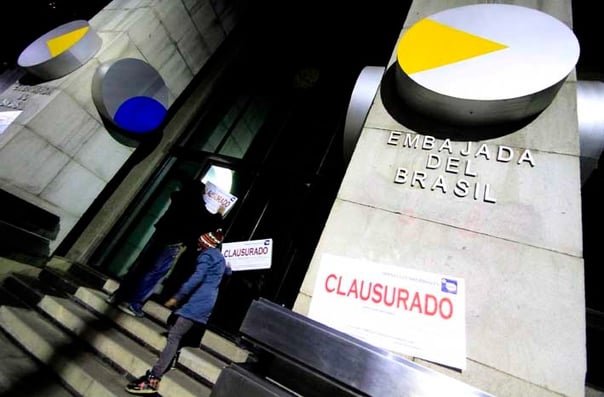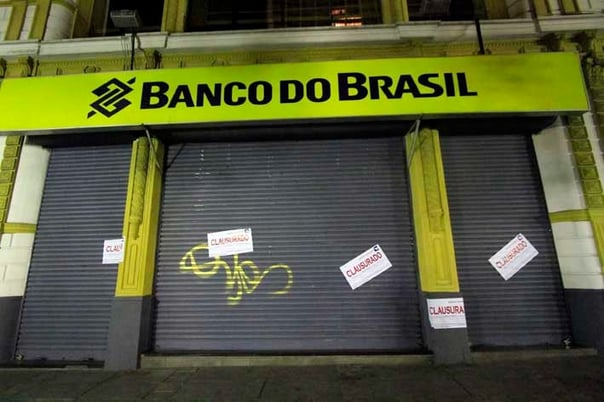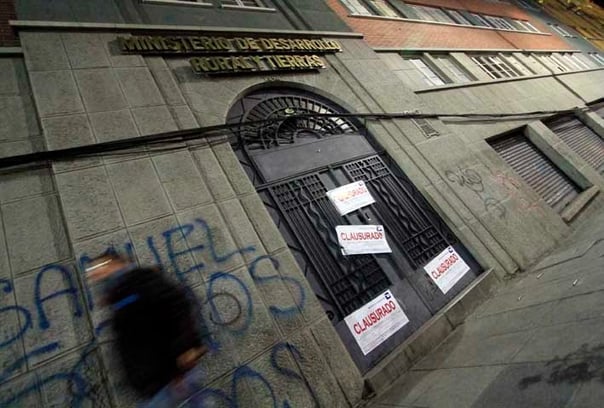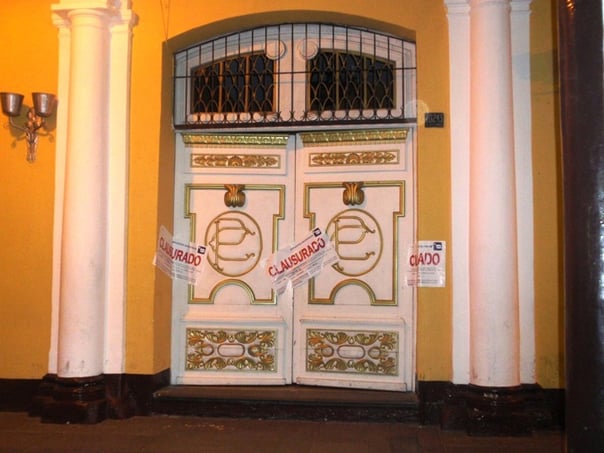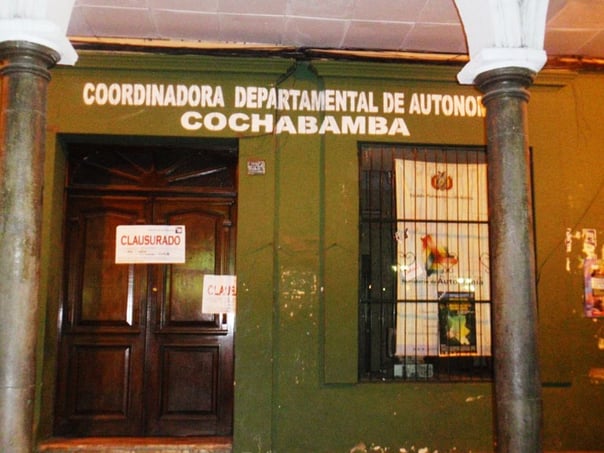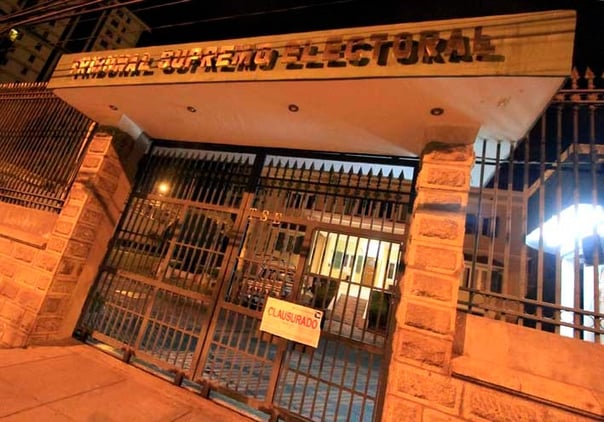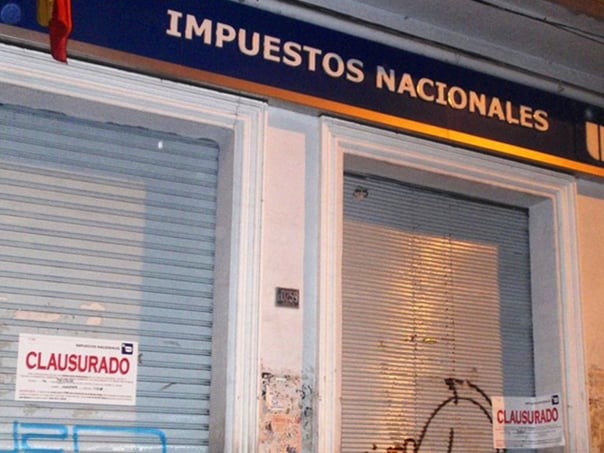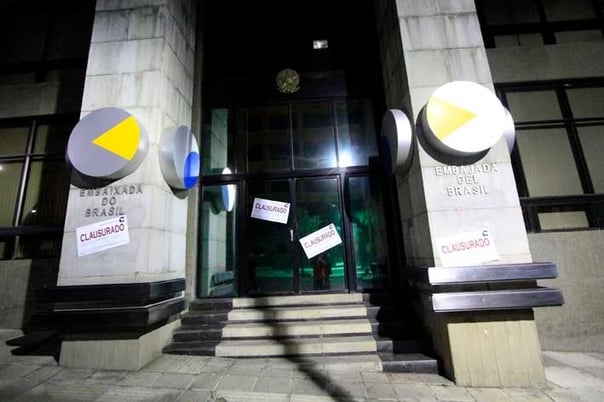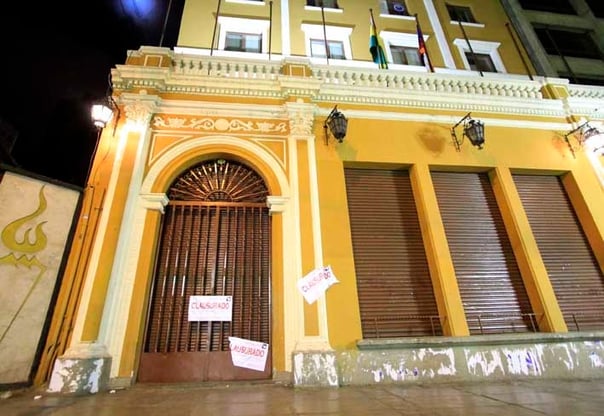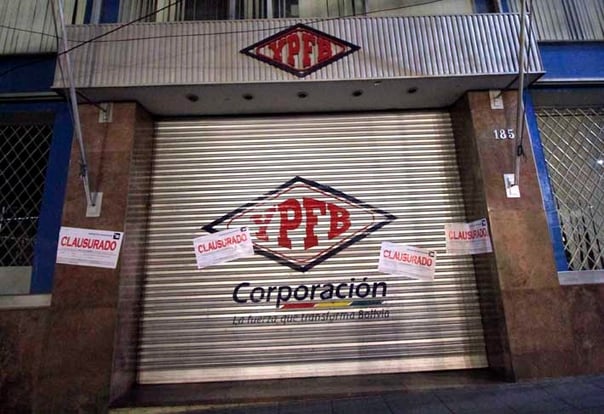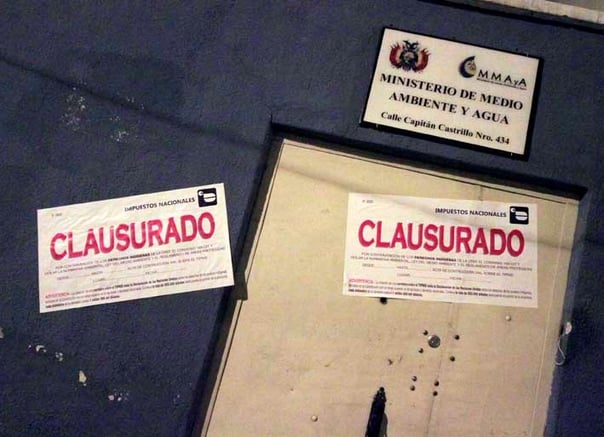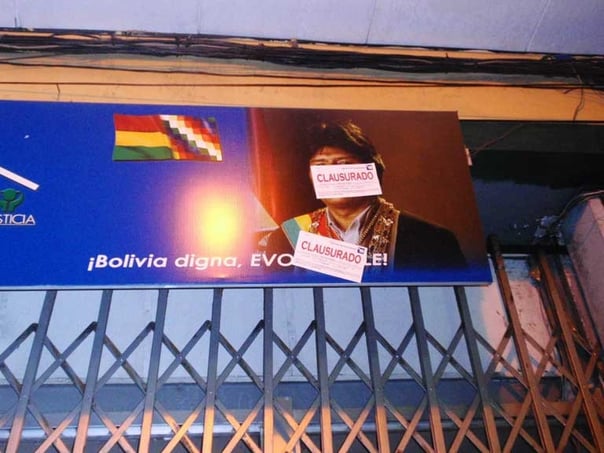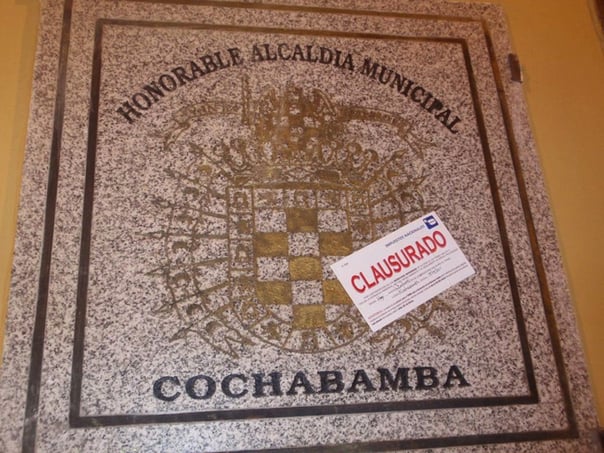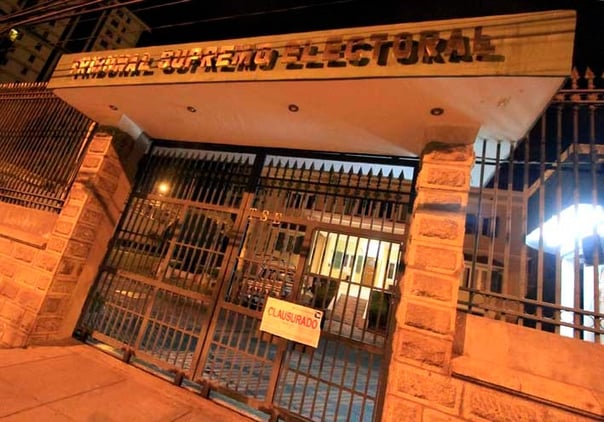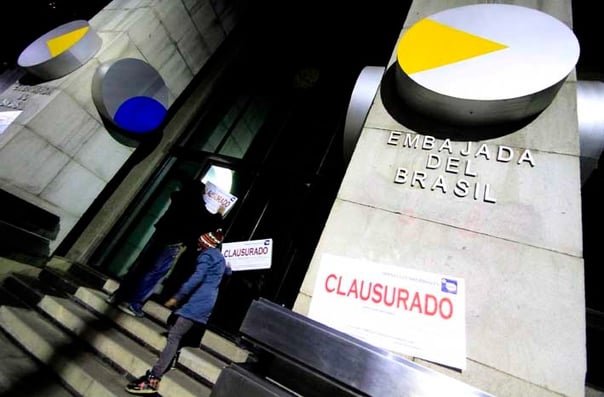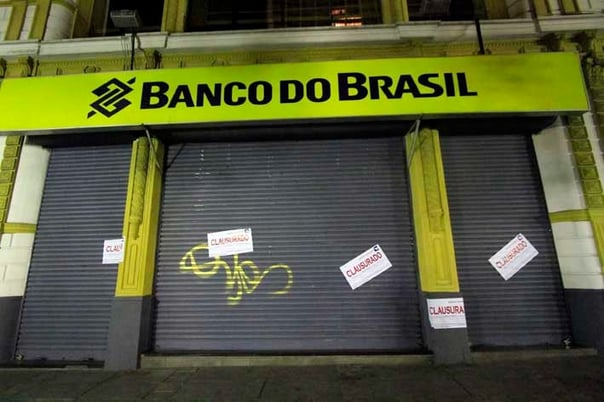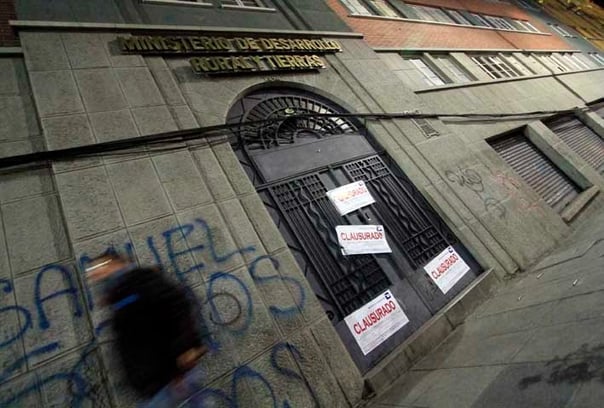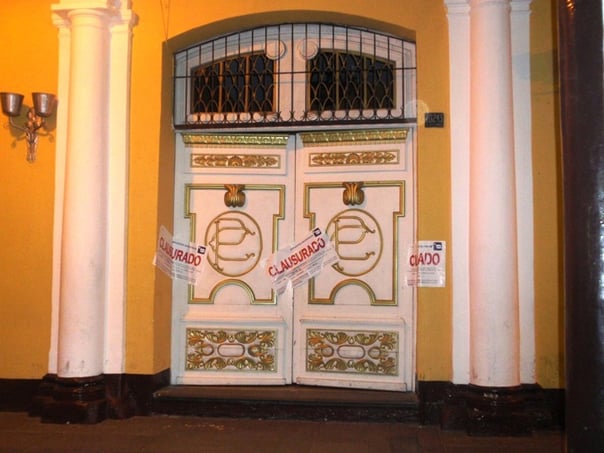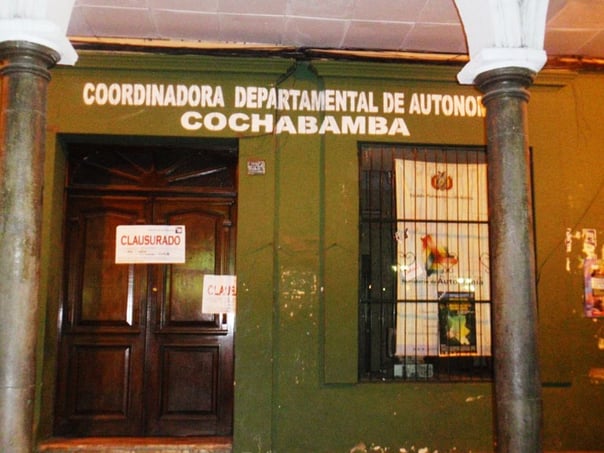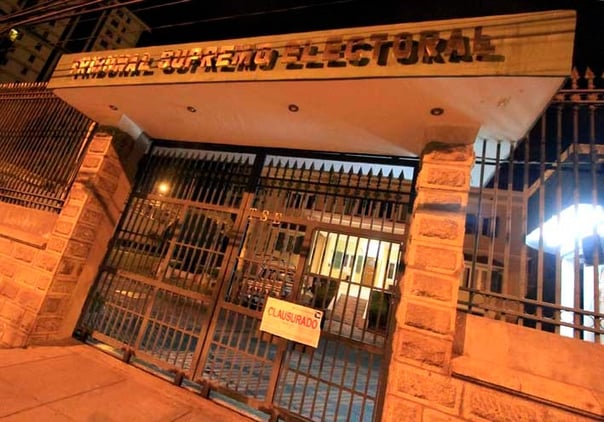 "Impuestos Nacionales" de Bolivia hace un comunicado contra la intervención "Clausurado" acusando de: "delito de falsedad material y uso de instrumento falsificado", por lo que "los autores, cómplices y encubridores serán denunciados y puestos a disposición del ministerio público para el inicio de investigaciones y sanciones por ley".
"Bolivia National Taxes" makes a statement against intervention "closure"
accused of the crime of "material misrepresentation" and "use of forged instrument," which adds "the authors, accomplices and accessories will be reported and made available to the public prosecutor to initiate investigations and sanctions by law" .